Asha Farm Sanctuary – Rebrand
"Asha is hope in action as we work towards a compassionate future for animals."

Asha Farm Sanctuary was formed after our client's dog, Asha, passed away. The loss inspired her to make a difference in animals' lives, and give others a chance to make a connection between pets and farmed animals. Our client sought to give an inviting experience to families with young kids as they would be participating in many activities on the farm.

Our goal was to appeal to children with a storybook feel that is intimate, warm, and family-oriented. I redesigned the logo, illustrated the hero image referencing the real sanctuary, designed the stationery, and built the website on Weebly as that was the preferred platform the client had familiarity with.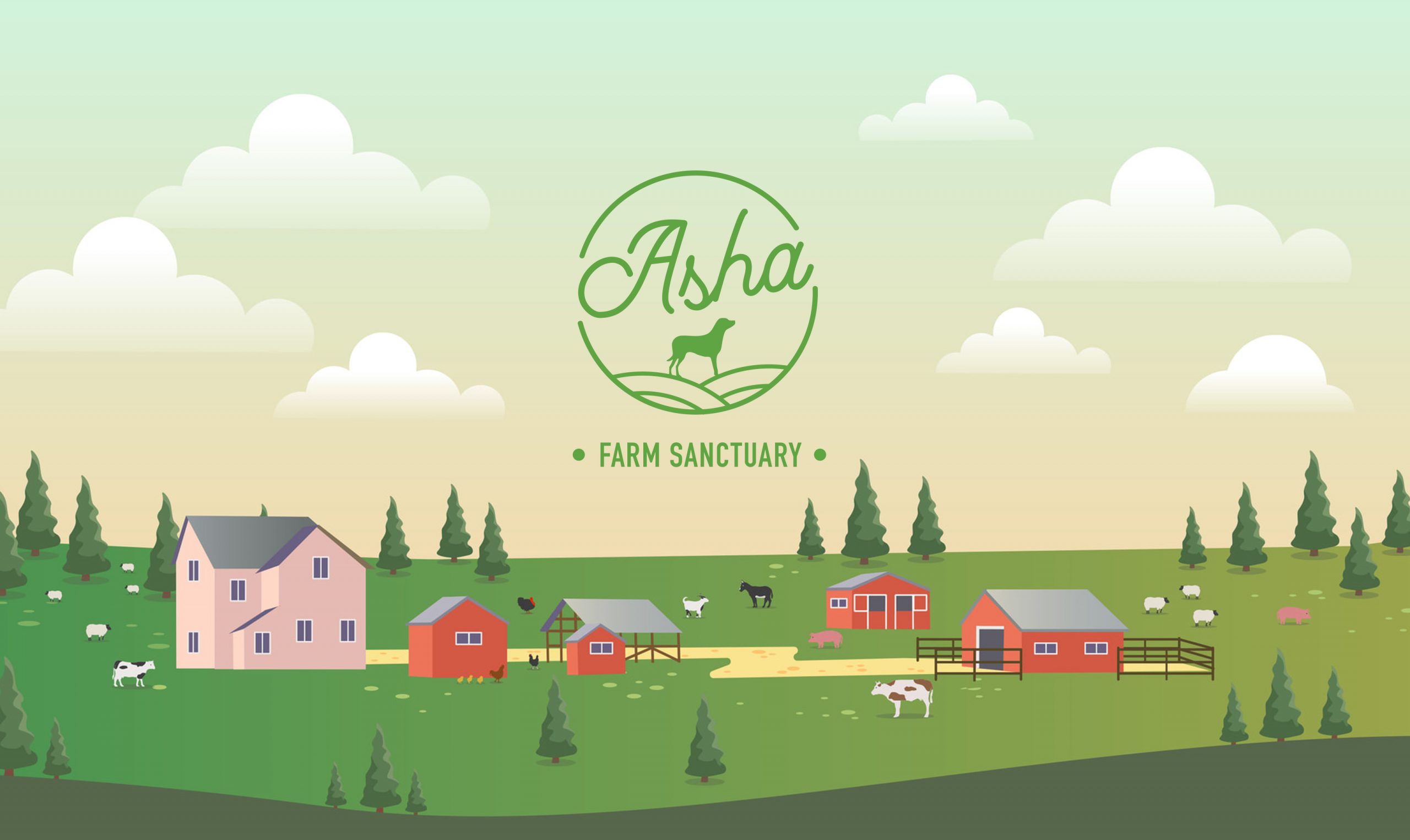 Concept
The circle shape evokes feelings of warmth, connection, and puts the focus on Asha. A script font was used for a more organic and natural feel. The text is positioned upward, standing for hope. The silhouette of a dog on a farm land was to conjure a sense of nostalgia for Asha who had passed away.